Strain Measurement at Biaxial Tensile Tests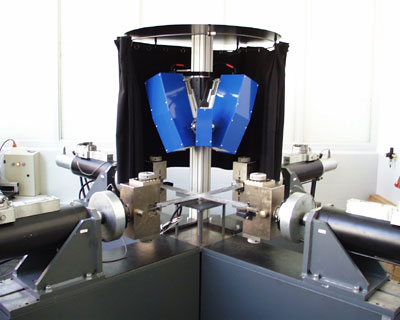 A Biax-Scanner is used for strain measurement at biaxial tensile tests. The system is integrated in the tensile tester and the tests are carried out under closed loop control of the strain signal. In addition the center position of the specimen is controlled.
The tensile tester delivers the start- and stop signal to the extensometer. The extensometer delivers the strain as an analog signal. The optimization of the 4 hydraulic controllers of the tensile tester was done by the company Fiedler.